Hoarfrost Distilling is proud to present watercolor artist Vladimir Zhikhartsev at our First Friday exhibition on March 3rd, 2017 and continuing through March. We are extremely excited to see his display in our tasting room!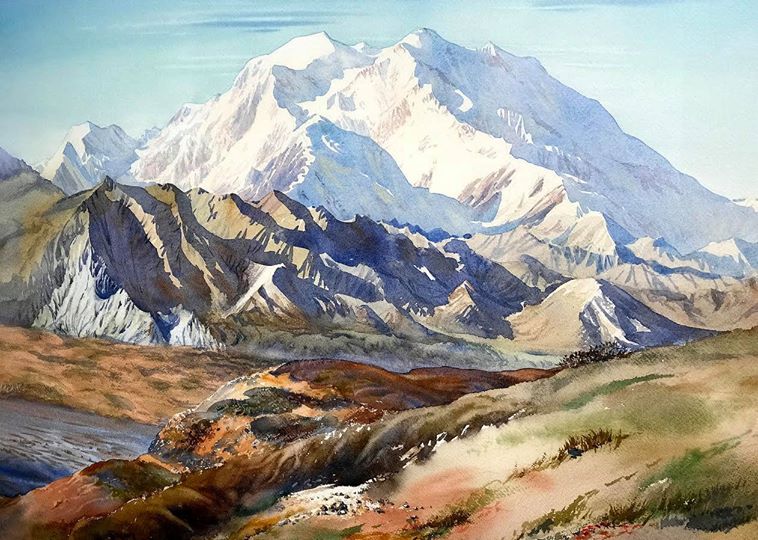 Mr. Zhikhartsev has lived in Fairbanks since 1996, from where he travels Alaska capturing the colors and light of nature in his watercolors. A well-known professional artist, Vladimir has had numerous exhibitions in Russia and around Alaska, won many Awards and received an Artist Fellowship grant from the Rasmuson Foundation in 2008. Born and educated in Fine Arts in Russia, he began visiting Fairbanks regularly in 1991 to compete in Ice Alaska's Ice Art Championships. He has won 15 gold medals in international ice art competitions worldwide.
We are honored to have Mr. Zhikhartsev's works on display at Hoarfrost Distilling. Please join us — and enjoy a cocktail from our expert bartenders!